At Marion DDS, we are a team of caring, experienced dental professionals who use only the most advanced technologies, materials & procedures.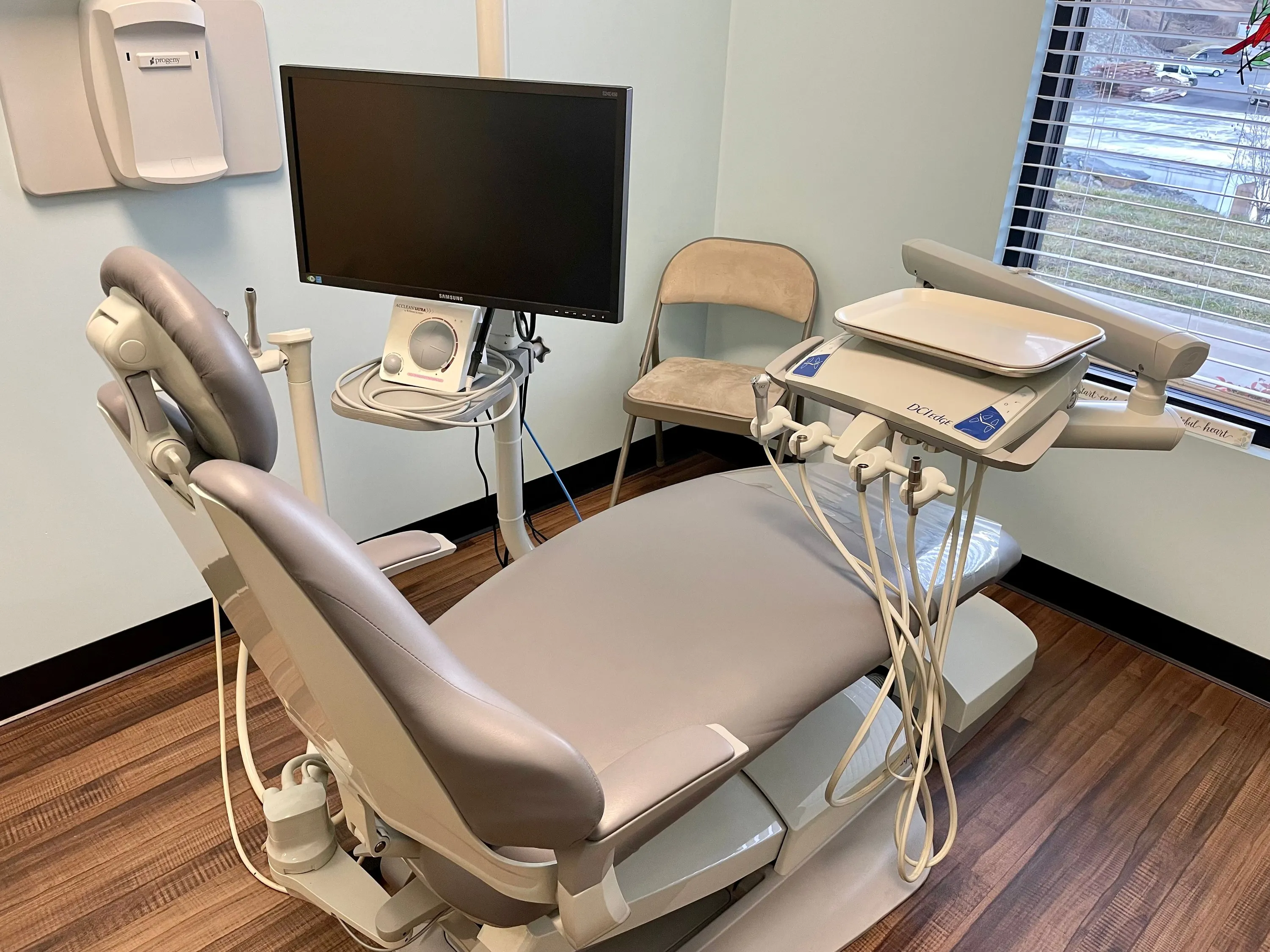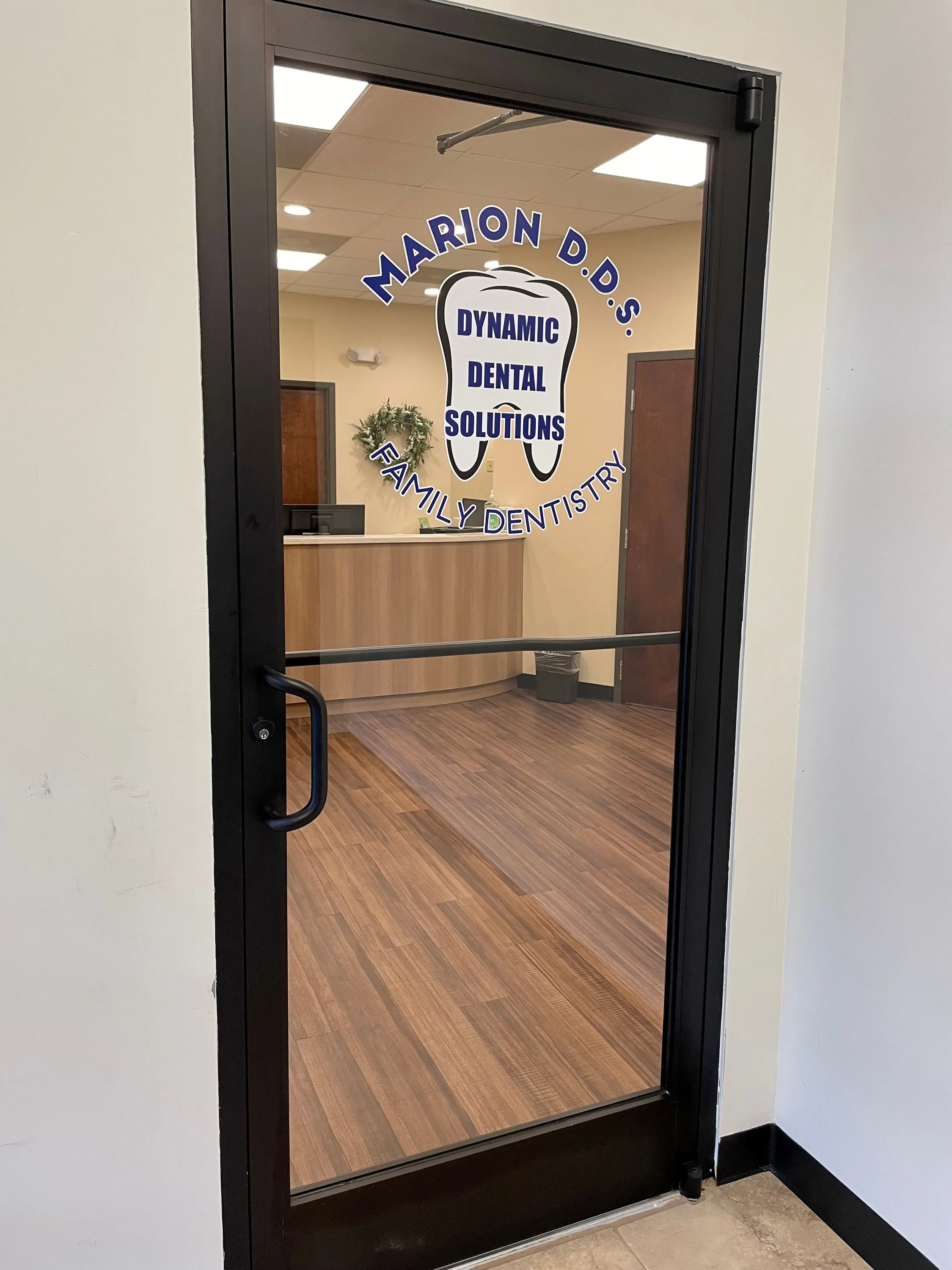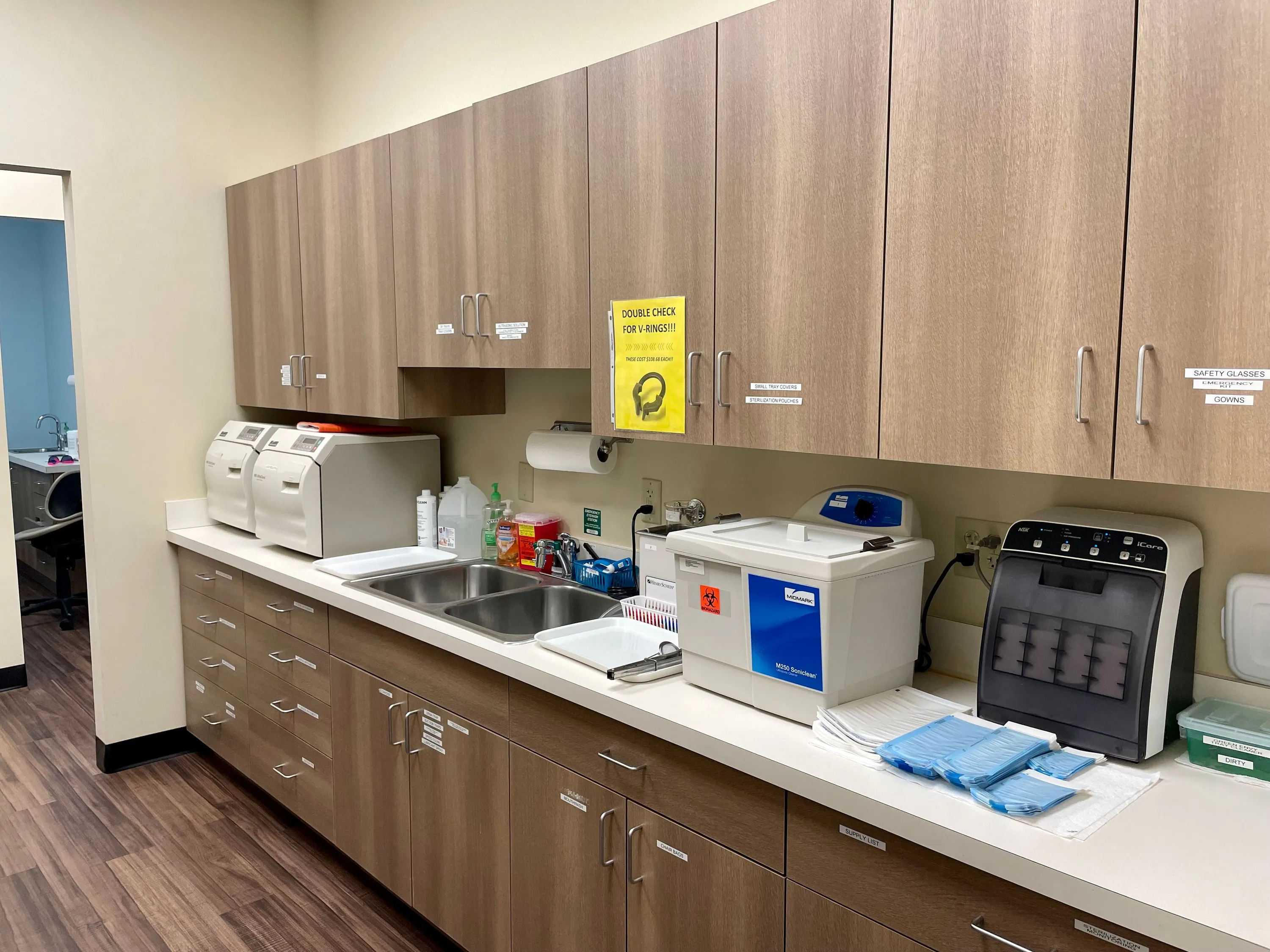 We pride ourselves on taking the time to listen & get to know each patient as an individual. Our entire team looks forward to seeing you soon & developing a relationship with you to build the bridge toward long-term trust & successful dental care. See why our patients can't stop smiling!

Our exceptional, friendly staff is our greatest asset. All of our dental assistants & hygienists are licensed professionals who pride themselves on their current dental techniques & outstanding patient communication. With unmatched quality & integrity, they are dedicated to achieving the best possible results for you & your family.
Since your comfort & health are our top priorities, our staff is glad to assist you in any way possible. If you have any questions at all, from treatment options & sterilization to insurance concerns & paperwork, we're here for you! We can assure you that you'll enjoy your dental visit!
Dentist

Dr. Katherine Grigg is a native North Carolinian. Her parents, grandparents, and great grandparents are all from the Piedmont of NC. She grew up in Charlotte but found the pace of a smaller town more to her liking.

After graduating from UNC School of Dentistry in Chapel Hill in 2004, Dr. Grigg spent a year working at the Haywood County Health Department caring mainly for underserved children. She then moved to Wilmington and worked in private practice for two years before her love of the mountains and Western North Carolina drew her back to this part of the state. 

She and her husband Jared live in Morganton on their farm along with their horses, donkeys, dogs, and cats. When not at work, Dr. Grigg loves spending time with her animals, gardening, hiking with her dogs, exploring the restaurants of WNC, traveling, and expanding her skills as an amateur photographer.

Dentist

Dr. Brent Barroso-Bernier was raised in Okemos, MI, & attended the University of Michigan. He completed his Bachelor of Science degree in psychology in 2001. After conducting several years of dental research he decided to continue his education in dentistry & completed his Doctor of Dental Surgery degree in 2005.

Upon graduation, Dr. Bernier worked in a community clinic in Bay City, MI, while serving as an adjunct clinical professor for the University of Michigan mentoring graduate dental students. In 2009, Dr. Bernier returned to Ann Arbor where he was able to fulfill two of his passions, practicing dentistry & attending U of M football games.

In 2013, Dr. Bernier & his family relocated to Asheville, NC. Although his two young daughters keep him busy, Dr. Bernier & his wife Kendall have enjoyed the wonderful city of Asheville & all it has to offer. 

Office Manager

Whitney was born and raised in Nebo, North Carolina. She has been in the dental field since graduating from Western Piedmont Community College in 2003. Beginning as a dental assistant with Dr. David DuBose, she transitioned to the role of Office Manager in 2013. Since then, she has taken on the responsibilities of handling all insurance claims and payments, helping to coordinate patient care, as well as overseeing the day-to-day operations of the office, making sure that the practice runs smoothly.

Whitney resides in Spruce Pine with her husband Steve, two children, Garren & Emmie, and their English bulldog, Zeus. When not at work, you will most likely find her cheering on her son, niece, or nephew on the basketball court, volleyball court, or football field. She likes to spend her weekends relaxing by a campfire while camping with her family and friends.

Patient Coordinator

Victoria was born and raised in McDowell County. Upon her graduation from McDowell High School, she then attended Western Piedmont Community College where she completed the Dental Assisting II program in 2017. She is married to her high school sweetheart, and together they have 3 children. In her free time, she enjoys spending time with her family, soaking in every precious moment.

After a short hiatus from the dental field, Victoria returns to our office as our Patient Coordinator. She is the friendly face who greets you over the phone, or upon arrival at our office. She is here to help our patients with any scheduling or accounting needs.

Dental Assistant

Hey, y'all! My name is Stacy and I have worked at Marion DDS for 16 years. In 2006, I began working with Dr. David DuBose and have been with this practice since. I was born and raised in the lovely area of Glenwood (Go Dragons!!), and this is where I now raise my family. I married my best friend, and Junior High School sweetheart, Ryan in 2011. The Lord has blessed us with two beautiful, hilarious, and energetic children, Shelby and Jedidiah. They constantly keep us on our toes!

My family and I enjoy camping in the summer along the Toe River. Anything that we can do as a family outdoors is a favorite pastime of ours. Kayaking, swimming, and riding four-wheelers; just to name a few! We also enjoy cooking big meals with family and friends, as well as attending church on Sundays. I am truly blessed with a wonderful family and to be able to work with such a great group every day!

Dental Assistant II

Shaina was born and raised in Tennessee.  Her family moved to McDowell County when she was 14 years old.  In June of 2004, she graduated from Western Piedmont Community College where she obtained her certification in Dental Assisting.  Her favorite part of her job is making her patients smile!


 
Shaina resides here in Marion with her husband Chris.  They have three grown children, Cassidy, Koby and Hunter.  When not at work, Shaina enjoys the outdoors and loves to paint.  God and family means everything to her.

Registered Dental Hygienist

Lorie was born and raised in Burke County, NC. She received her Associate Degree in Dental Hygiene from Catawba Valley Community College in 2006. Lorie loves her profession and enjoys helping people achieve and maintain good oral health.

In her free time, she likes spending time outdoors with her family and friends.

Registered Dental Hygienist

Missy is from Rutherfordton, NC. She obtained her Dental Hygiene degree from AB Tech. She also has an Associate's Degree in Business Administration from Isothermal Community College, as well as her Bachelor's Degree in Allied Health Administration from UNC Pembroke. Missy enjoys helping her patients achieve and maintain a healthy, beautiful smile.

Missy currently lives in Forest City, NC with her husband, Young. An avid runner, she currently has over 22 marathons under her belt and still going! In her spare time, she enjoys running, traveling, and spending time with her family & friends.